A National Stock Number or NSN is a label that is applied to an item that is purchased and used repeatedly throughout the federal supply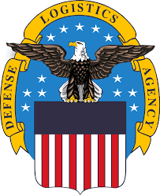 system. When an NSN is assigned, data is then put together to describe the item in detail. Some of these details can include name, manufacturing part number, price, and characteristics like weight and height.
NSNs were first introduced in World War II. During this time, a product could have several names applied to it, making it hard for someone to locate the supplies they need. They needed a system where an item only had one name and that's when NSNs came into play. The system standardized items so various names for a single product were alleviated making it easier across manufacturers and purchasers.
These NSN's are a part of the military supply chain and are used in storing and managing these items. With 6 billion NSNs now in the federal supply chain, it is being used by the United States government, NATO (North Atlantic Treaty Organization) and governments around the world. They are also used by the Department of Defense. NSNs help government agencies purchase and manage supplies yearly. This one number that is associated with a product can be recognized where ever you are, whatever language you speak, or what branch of the military you are in. That's what makes the NSN's so important and unique to military units across the world.